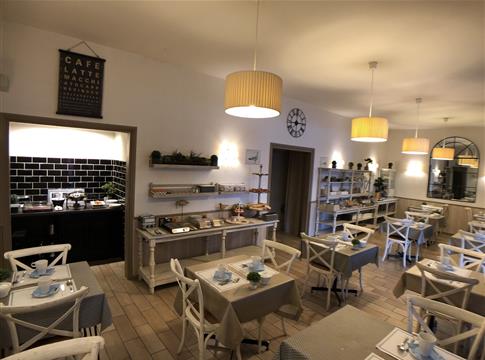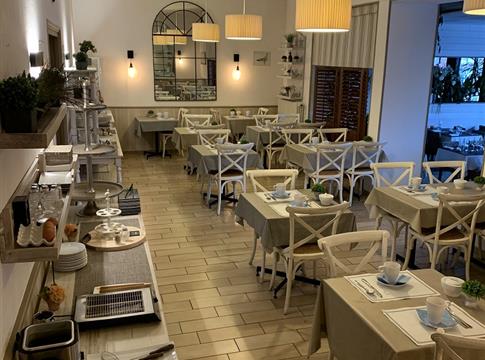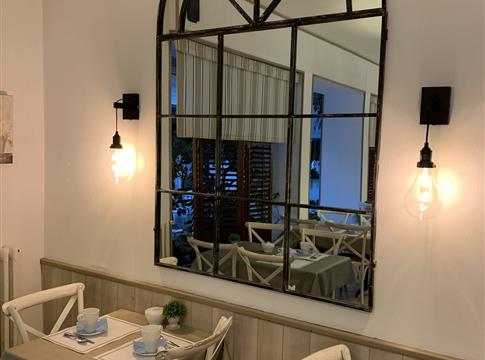 Breakfast at the hotel
Begin your day gently with a sumptuous, delicious and well-balanced breakfast.
Our breakfast buffet menu includes sweet or savoury delicacies... as you please, and a great way to start your day.
Alongside hot (coffee, tea, hot chocolate, milk) and cold drinks, treat yourself by choosing from :
The baker's selection: fresh baguettes, sliced white loaf, sliced cereal loaf, biscotti, all served with butter, jam, honey, Nutella, agave and maple syrups
A variety of sweet pastries (mini croissants, mini pain au chocolats, mini pain aux raisins), brioche, homemade cakes, mini crepes and other regional produce.
A choice of cereals and muesli
A selection of cheese and charcuterie
A range of dairy products: cottage cheese, plain & fruit yoghurts
A vitamin-rich garden: apple compote, our fruit basket, as well as fruit salad
Our hot buffet: scrambled, soft-boiled and hard-boiled eggs