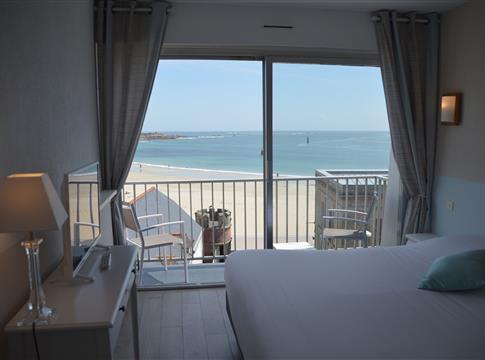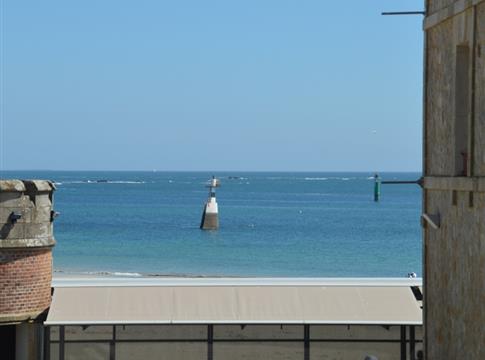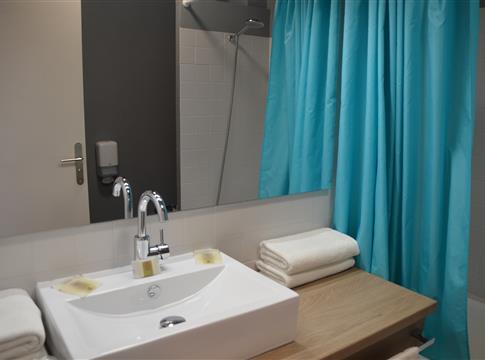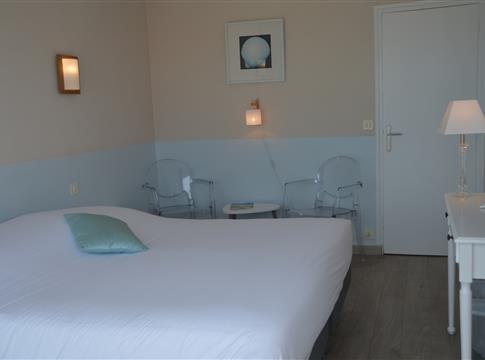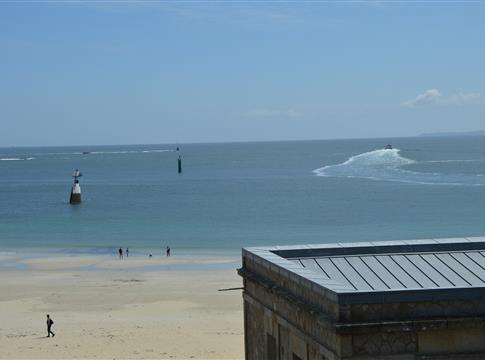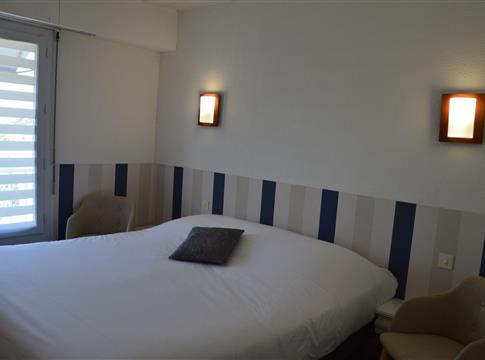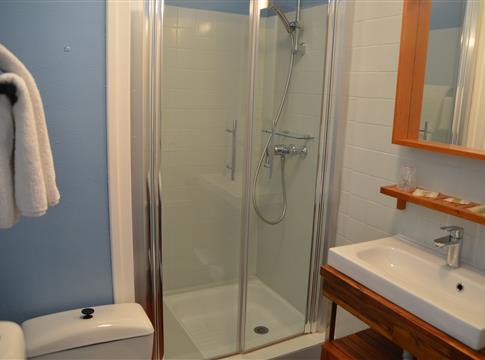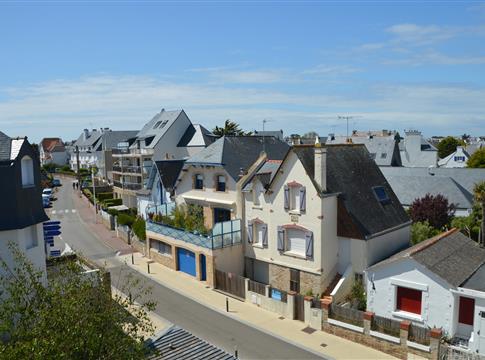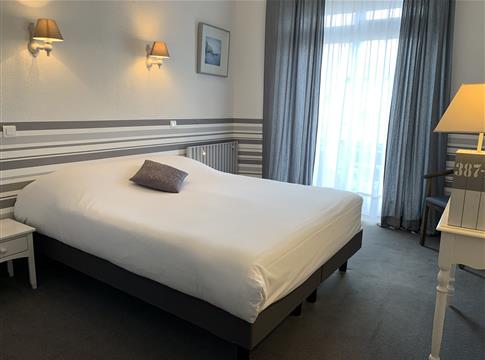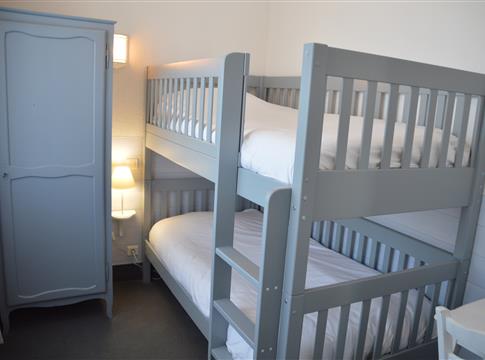 Hotel room in Quiberon with Sea view
A south-facing, bright room, with seaview and balcony.
Hôtel des Druides in Quiberon is a boutique hotel with tastefully decorated rooms which truly evoke a "seaside" holiday.
Choose from either a sea-view or a view over the countryside, a family room, half board with breakfast buffet or room-service.
The rooms accommodate from 1 to 5 people and are spread over 3 floors all accessible by lift.
To further ensure your comfort, each of our rooms has a shower or bathtub and large beds, a flat-screen television with satellite T.V. and Wifi access.
You will appreciate the quality services of this three-star hotel. Attentive staff will make your stay an unforgettable one.